Non-governmental organizations (NGOs), with the support of academia, social justice campaigners, and the arts, play a vital role in defending human rights ideals in South Africa and across the continent.
As the country commemorates Human Rights Day on 21 March, access to justice remains an important theme for human rights NGOs and all efforts are directed towards helping individuals and groups from poor communities.
As a result, a significant amount of financial and human resources are channelled to establishing and supporting community-based paralegal advice offices that provide people with wide-ranging legal and social advice.
Human rights NGOs in South Africa are concerned with protecting civil rights to ensure the effective functioning of the country's democracy. A fair number of organisations that provide legal and social services to disadvantaged communities are based in academic institutions around the country. They combine academic and applied research to lobby for social and economic justice.
Moreover, within the context of a developing country, a significant group is emerging which argues that poverty is the manifestation of unfulfilled rights. Thus, a significant proportion of South African NGOs integrate human rights into broader development issues by advocating for a rights-based approach to development.
In essence, this involves engaging in upstream strategies to promote social change. NGOs promoting a rights-based approach to development are commonly advocacy orientated, mobilising communities around various social justice campaigns.
Here is an overview of some of the more prominent human rights NGOs in South Africa:
Art for Humanity
Art for Humanity (AFH) promotes human rights awareness through the mobilising of artists, writers and poets, both nationally and internationally, in creating artwork for social justice education and advocacy.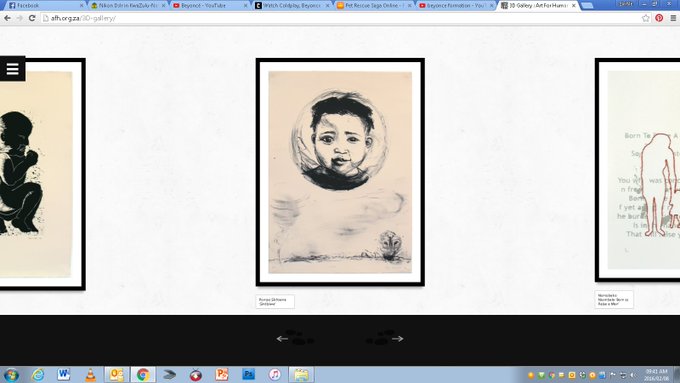 In addition to producing and curating books, multimedia artworks, exhibits and school workshops to encourage art as a means to communicate the human rights message, the organisation also works in partnerships with corporate entities, other non-governmental organisations and the government in developing community-based human rights events and discussions, and bridging the gap between the arts and the sector's duty to speak for the human spirit.
Dullah Omah Institute for Human Rights
Initially called the Community Law Centre, it was founded in 1990 by renowned human rights lawyer and former government minister Dullah Omar. The NGO was a continuation of his work during the anti-apartheid struggle to put the human rights of ordinary citizens at the forefront of the developing new democracy in South Africa.
Before 1994, the centre played a major role in the negotiations between the National Party government and the democratic parties, and in determining the country's first democratic constitution, of which human rights is one of its most prominent pillars. The organisation included prominent activists, including Bulelani Ngcuka, Dr Zola Skweyiya, and Brigitte Mabandla.
100 Greatest S A's confirmed by public vote 76. Dullah Omar, politician pic.twitter.com/SN5hJ2L0QS
— Levessor (@Levessor) September 17, 2014
The organisation has continued to be a major contributor to policy formulation for South Africa's constitutional order, while also advising on constitutional and human rights matters across the rest of Africa.
Renamed in 2015 to honour its founder, who died in 2004, the Dullah Omar Institute for Constitutional Law, Governance and Human Rights produces more than 50 articles, books and research reports and hosts more than 20 workshops, conferences and seminars annually, focused on children's rights, socio-economic rights, multilevel government, criminal justice reform and women's rights.
Operating under the University of the Western Cape's Faculty of Law, the institute comprises 30 National Research Foundation-accredited doctoral and post-doctoral researchers, headed by accomplished legal and constitutional academic Professor Jaap de Visser.
Prof. de Visser Director of Dullah Omar Institute,
#CLC25#DullahOmar @UWC_CLC @UWConline@NaylorNikki@donalddeya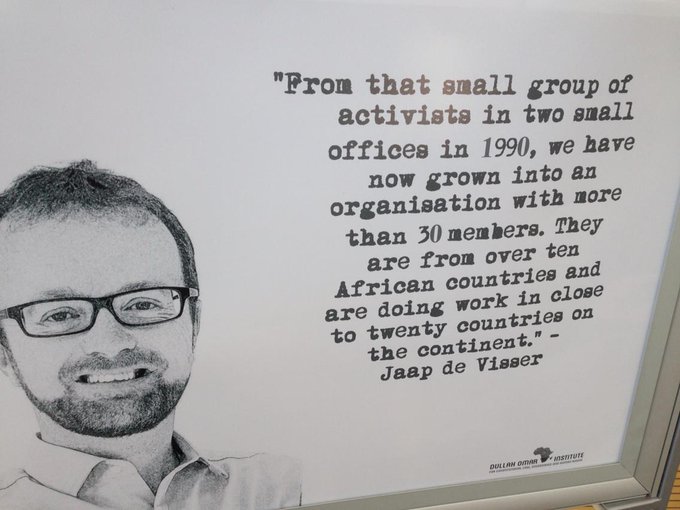 Lawyers for Human Rights

Lawyers for Human Rights@LHR_SALHR is at the People's March against Xenophobia in Johannesburg #NoToXenophobia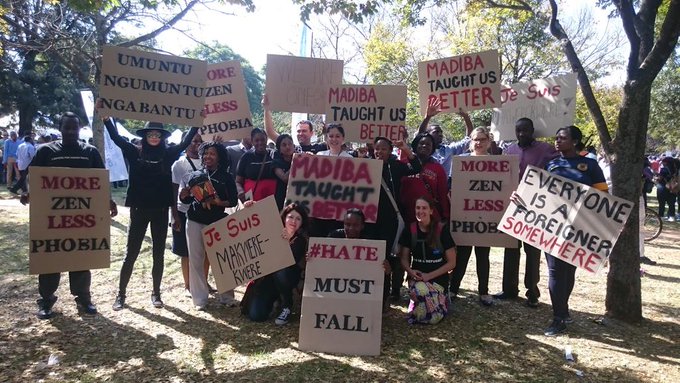 Lawyers for Human Rights (LHR) is an independent human rights organisation with over 35 years of human rights activism and public interest litigation in South Africa. The organisation uses the law as a positive instrument for change and to deepen the democratisation of South African society. It provides free legal services to vulnerable, marginalised and indigent individuals and communities, both non-national and South African victims of unlawful infringements of their constitutional rights.
Lawyers for Human Rights@LHR_SALHR's client received his passport after 5 year struggle for recognition of his #citizenship#iBelong#stateless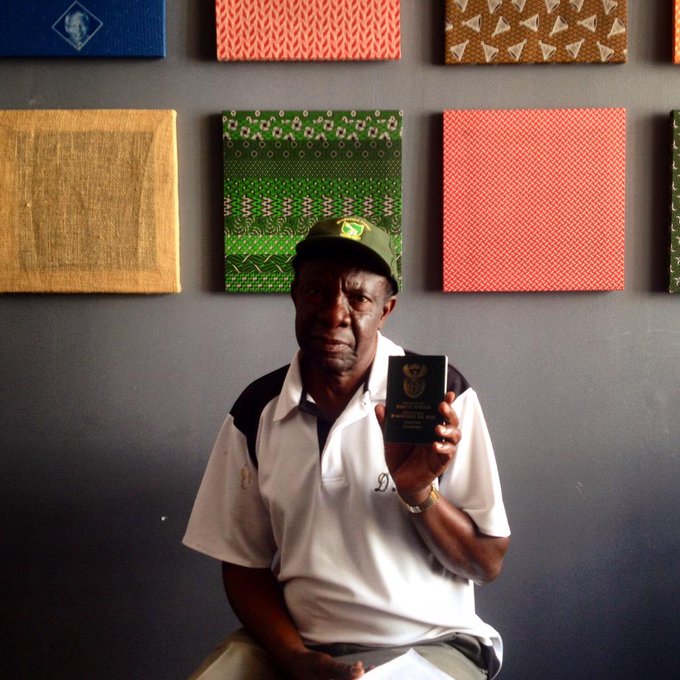 Operating since 1979, LHR achieved a proud record and formidable reputation for fighting oppression and abuse of human rights under apartheid. The organisation later assisted in the transition to democracy, particularly through voter education and election monitoring during the 1994 elections. Today, LHR is recognised as being the vanguard of South African civil society in its ever-evolving democracy.
While the LHR recognises that NGOs need to enter into joint ventures with state institutions to promote human rights objectives, the organisation remains vigilant in its role as ombudsman and advocates for human rights causes.
Centre for Human Rights, University of Pretoria
Established by the University of Pretoria's Faculty of Law in 1986, the Centre for Human Rights is both an academic department and a non-governmental organisation focused on human rights education throughout Africa. It has developed wide-ranging and influential academic literature on a variety of human rights themes, including creating greater awareness of human rights in Africa and the improvement of the rights of women, people living with HIV, indigenous peoples, sexual minorities and other disadvantaged or marginalised persons or groups across the continent.
Nationally, the centre was one of the few internal institutions to speak out against human rights violations in South Africa during the apartheid years. Members of the centre participated in discussions with the liberation movements outside the borders of South Africa, organised conferences and were outspoken in efforts to promote human rights in South Africa.
After 1994, it served as a technical adviser to the interim and final constitution writing processes.
Today, the centre has realigned its focus on the continent, positioning itself as a primary mover in a network of practising and academic lawyers, national and international civil servants and human rights practitioners in Africa, specifically on the development of human rights law.
In 2006, the Centre for Human Rights was awarded the Unesco Prize for Human Rights Education for its advancement and strengthening of human rights and democracy, particularly for the African Human Rights Moot Court Simulation Competition and its pioneering LLM postgraduate law degree in human rights and democratisation in Africa.
Legal Resources Centre
Established in 1979 by a group of prominent South African lawyers, including Arthur Chaskalson and Felicia Kentridge, the Legal Resources Centre (LRC) uses the law as an instrument of justice for vulnerable and marginalised communities.
Other LRC alumni include some of the most prominent players in the country's legal system, including Chief Justice and Constitutional Court judge Sandile Ngcobo, veteran human rights advocate George Bizos and retired High Court judge Chris Nicholson, who during his time at the LRC in the 1980s undertook challenges to apartheid-era pass laws and detention without trial causes.
Enshrined in the belief that the Constitution is transformative and should continually be a living and relevant document that addresses the contemporary human rights needs of all South Africans, the LRC strives for effective and innovative solutions to law reform. The organisation focuses on land and housing rights, as well as environmental law and continental outreach.
Its Working Paper series oversees academic writing publication, on topics in the public interest on local, continental and global levels.
Source: NGO Pulse